NYNANJA SAFARIS is proud to be recognised as one of best known agents for organising African wedding and honeymoon safaris which are becoming more and more popular. Africa is a romantic, dramatically wonderful and beautiful setting for the most special day in a couples new life together. Small or large parties can be catered for.
Wedding and honeymoon safaris are available to Zambia, Malawi, Botswana & Namibia
Planet Lodge is a selected service world class hotel facility located at plot 65877 along Bokaa road off Kubu road in Block 3, Gaborone, Botswana.
In terms of location, Planet Lodge prides itself in being centrally located close to major facilities of convenience. Firstly, from a traveler's point of view, the hotel is the closest accommodation facility to the only airport in the city being the Sir Seretse Khama International airport. We are also close to major city facilities including shopping centers like the West Gate Mall, the Central Business District (CBD), Airport Junction mall, Sebele Mall, major banking facilities and other service areas.
In terms of facilities, Planet Lodge is your premier hotel facility comprising of a total of 21 rooms. We offer room facilities of the highest quality to make your stay a memorable one.
3.GET MARRIED IN SOUTHERN AFRICA
If you are planning on getting married in Southern Africa, let Close Encounters Africa take care of everything to ensure you have a romantic and trouble free event. The legalities of getting married in most African countries are reasonably straightforward, with South Africa, Kenya, Zambia, Tanzania and Botswana
Think of them as inspiration pieces, from which Close Encounters Africa will help you choose the perfect location for your wedding and make all the arrangements for a very special moment in your lives…
4.Nozie Weddings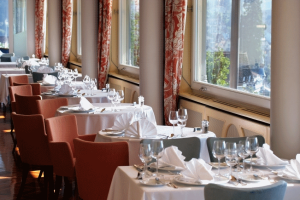 Nozie Weddings & Events is a family owned International business that is managed by Nozipho and Fortune Moyo. It operates in Canada, South Africa, England, Botswana and Zimbabwe.
I am absolutely passionate about weddings! Being a romantic at heart, I am excited by every detail along the path to the altar: the dress, the flowers, the music, the cake, and, especially, the love in the air.I discovered my talent and enthusiasm for planning weddings 4 years ago when I helped a family member execute their wedding.
I'll get excited with you. And I'll probably cry a few times on your wedding day. Whether your fairytale wedding is a cozy backyard gathering or a ballroom extravaganza, with my creativity and your flexibility, we can write a happy ending.
5.kew
The Useful Plants Project in Botswana aims to help conserve plant species that are most beneficial to the wellbeing of local people.
This will be done through ex-situ conservation and propagation of plant species, with a focus on plants that are under threat and those which are important to rural communities.
Working with inhabitants of Tsetseng and Lerala, the project team has identified the most useful species and agreed which plants are to be propagated in the community gardens. In both communities, facilities have been put in place for training and propagating the useful species. In addition, a school programme has been developed to involve local children in the project.
Queenstown's newest premium restaurant is located in Archers Cottage, overlooking Lake Wakatipu. This villa has lots of rooms, cosy nooks and an expansive outdoor patio.
Executive chef Leungo Lippe has created an innovative and diverse menu with a strong emphasis on fine cut beef and wild organic foods. Botswana Butchery is the perfect dining experience.
7.Marang Gardens Hotel – Francistown
At Cresta Marang Hotel in Francistown, Botswana, there are 54 air-conditioned rooms. All accommodation (except campsites) are en-suite and equipped with tea/coffee-making facilites and satellite TV (except budget rooms). A maximum of 1 child under 12 can stay for free if a family room is available and they share with their parents.
There are 54 standard rooms, all air-conditioned and en suite. Fourty of the standard rooms have double beds, while the remaining 14 executive rooms have two twin beds each. The bathroom in each room has a toilet and shower. Other facilities in the executive rooms include tea/coffee-making hospitality trays, satellite TV with 9 channels, writing desk, daily cleaning service and direct telephone. Non-smoking executive rooms are available. Each room has French doors opening on to a balcony with patio furniture, overlooking a central pool courtyard.
As an avid blogger, publisher Bee Kim originally started Weddingbee® as a personal blog while planning her own wedding. The site's popularity prompted her to launch Weddingbee® as a stand-alone site in February of 2006.
Mrs. Bunting was drawn to the creative atmosphere of Weddingbee when planning her June 2011 wedding and quickly became enamored with the community as a bride and artist
9.Chitwa
Originally a private retreat of the Brink family, Chitwa Chitwa has been in the Brink family for over 40 years  and in 1991 was transformed into the private game lodge it is today by owners Charl and Maria Brink, who still remain very present and dedicated to the lodge.
It now stands as a jewel of South African hospitality, an emblem of the savanna's most authentic and refined luxury. Charl is dedicated to wise land management, aiming at preserving an African paradise for future generations.
Chitwa Chitwa earned its name as an affectionate ode to the aging giraffe bull who shared the lakeside home as an extended member of the Brink family. According to Charl, the majestic arrival of this regal relative was always signalled by the creaking of his old joints.